TUUCI – a journey to unusual locations!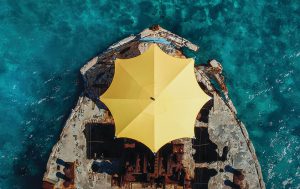 This week, as we are featuring the umbrella collection from TUUCI, join us on a journey to some unusual locations!
When you think of parasols, images of gorgeous pool areas or beautifully shaded loungers on the beach come to mind. What you may not think of, is the desolate and harsh landscape of Greenland, the shallow estuaries of the Everglades or a shipwreck in the Bahamas!
But the team at TUUCI continues to break tradition both in design and engineering, so they traveled to those places! To highlight the versatility and durability of their product, the team took on unique challenges at each location!
Click here for a behind the scenes look at how the TUUCI team tackled the journey to unusual locations!