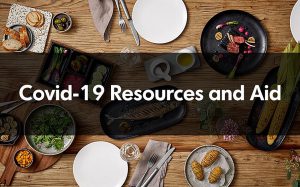 In this time of need, many of our factory partners are taking the opportunity to support people in the hospitality industry. This week we are happy to be able to share with you a list of COVID-19 Resources as compiled by BauscherHepp.
For us, and for many of you, these are trying times!  COVID-19 has a significant impact on many of us. Each day we are learning about more businesses and states that are closing down, and at times, it may seem like an insurmountable task to weather this storm! But, please remember that together we will ride this thing out, and come out stronger on the other side!
Click here for more information on COVID-19 Resources as presented by BauscherHepp
In the coming weeks, as we learn more, we will continue to share additional resources on where you can get help, if you need it!
So keep checking back for more information, but in the meantime, please stay safe and healthy!
We look forward to seeing you on the other side!