Crafting Color Formulas and Perfecting Hues
Crafting color formulas and perfecting hues can be a difficult task! But in today's installment of "Meet the Maker" from our factory partners – Old Dominion Furniture Company. we meet the person who does just that!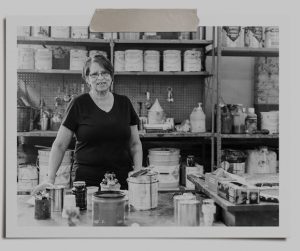 Linda has served as Old Dominion Furniture Company's lead colorist since 2002! Nailing down the precise formula for matching stain and paint colors can be a tedious task! But Linda has it down to a science! During her 20 year tenure, she has formulated, mixed and perfected "recipes" for countless custom colors! Linda documents all of her recipes in countless handwritten books!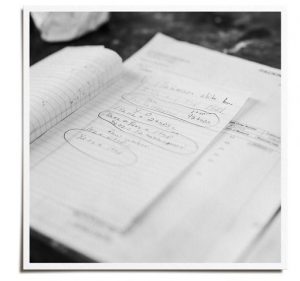 In 1990 Linda joined the Old Dominion crew as part of the Finishing Department. The finishing department is responsible for customizing the look of each chair frame and tabletop! From formulating custom paints and stains to applying color and sealer coats, the team ensures that each piece is flawless and ready for delivery! Linda's task was to sand high chair frames, which is a critical step in the finishing process. After experiencing other roles in the finishing department, Linda moved to color mixing in 2002. And thanks to her perfectionist tendencies – her love-hate relationship with color is still going strong!
Linda enjoys being part of the Old Dominion team and takes great pride in her role in creating the beautiful pieces that customers have come to know Old Dominion Furniture Company for.
We continue to be amazed by her ability of crafting color formulas and perfecting hues with the same dedication and commitment as the day she started.