Top 3 Products for Facility Safety this Winter
The holidays and winter season is quickly approaching and we are always thinking about safety – from COVID-19, to cold & flu, to slip & fall prevention. That is why we are so thrilled that our factory partner NYCO offers the 3 products highlighted below to keep your facility safe and protected – especially during the cold season!
Trax Buster Ice Melt Film Dissolver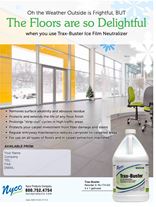 Trax-Buster is your go-to ice melt film dissolver to keep floors protected from caustic ice melt that gets tracked into your facility. Trax-Buster is in high demand, so now is a great time to stock up, before the winter brings in slush and snow.
Trax Buster has the following benefits:
neutralizes harmful ice melt residue
prolongs the life/beauty of hard floors and carpets
neutralizes salt residue on wood, concrete, metal and hydraulic lines
Sani-Spritz Spray – Effective in JUST 3 MINUTES!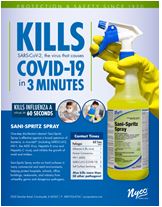 The Sani Spritz RTU kills the virus that causes COVID-19 in just three minutes! Additionally, the Influenza A virus that causes the flu, succumbs to this spray in just one minute! Shorter kill time means faster cleaning when performing disinfecting procedures. So, keep your facility and the people in it safe this winter with the Sani Spritz Spray RTU.
Sani-Spritz Spray is also approved for use on hard surfaces against emerging viral pathogens
Alco-Gel Plus Hand Sanitizer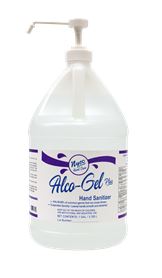 Alco-Gel Plus Hand Sanitizer is able to kill 99.99% of common illness-causing germs. It is sold in 4×1 cases with 2 convenient hand pumps. You can conveniently place the Alco-Gel Plus anywhere in your facility with the hands-free automatic dispenser and dispenser stand. If you prefer, you can simply place it on the free-standing gallon dispenser stand. Alco-Gel Plus contains 75% Isopropyl Alcohol, as recommended by the FDA.
If you have any questions on these top 3 products for facility safety, please let us know!